About Us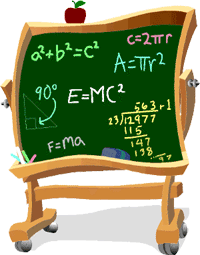 AceSATMath is an online study platform for the mathematics section of the Scholastic Aptitude Test (SAT), the SAT Mathematics Level 1 Subject Test, and the SAT Mathematics Level 2 Subject Test. The idea of building such a site got started randomly one day when we were chatting online about one of the monthly "Ponder This" questions by IBM Watson Lab.
We both did quite well at school and on our SATs, and we both managed to graduate summa cumde in a prestigious engineering school. We both realize that in order to do well in these tests (and to be good at math in general), a simple and good strategy is just to keep doing questions. In old times, we would buy a few paper-based SAT books and try to do as many practice tests as possible. In this internet age, we hope, with this site which contains hundreds of questions with detailed explanations, high school students can improve their math ability and their SAT math scores.
Practice makes perfect. We hope you can increase your SAT math scores just by sparing some time on AceSATMath.com every day, and going through a couple of questions each time!
Ace SAT Math!
Dan and Ken